Corian® Products
Since Corian® is such a versatile material, a variety of ready-to-install Corian® products have been developed, ranging from sinks that accentuate a countertop installation to stand-alone accessories for the kitchen, bath and other areas.
Corian® lavatory bowls are available in several neutral colors that will be a great addition to any Corian® or Corian® Quartz vanity top installation.
A Corian® sink is the perfect complement to a Corian® countertop installation. The countertop flows seamlessly into the sink, creating a workspace that is both functional and elegant. Like all Corian® products, these sinks are nonporous so they resist stains and do not promote the growth of mold, mildew or bacteria. In addition to being a hygienic choice, the contemporary styles and colors of Corian® sinks will appeal to the designer within you.
Most Corian® sinks are available in 5 colors: Bisque, Bone, Cameo White, Glacier White, and Vanilla. Exceptions are noted below.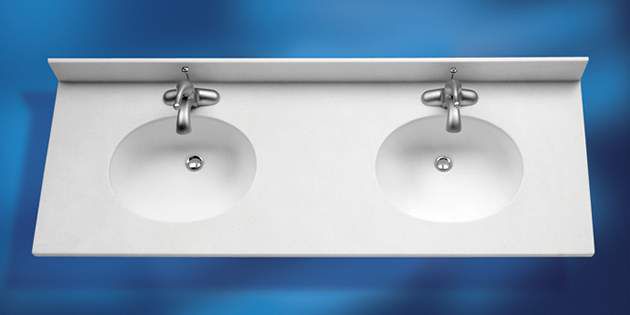 New! 9412 Double Sink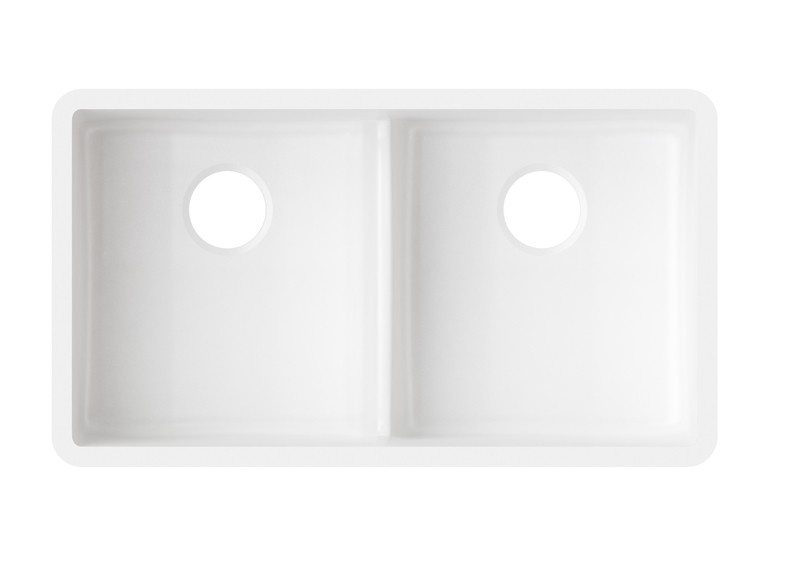 9412 Double Sink available in Almond, Crema, White Frost, and White Mocha
A Corian® shower base is a great complement to any residential or commercial shower!  These bases are made by DuPont™ Certified Fabricators so you're sure to get top-quality craftsmanship, and since they are made with Corian®, you can count on an easy to clean, easy to maintain surface.  Our Corian® shower bases are available in popular standard sizes, but can also be made in exceptionally large, irregularly shaped or ADA-compliant styles as well.