Artisan Manufacturing offers several stainless steel sinks that are durable, practical and stylish. Artisan also offers specialty items including soapstone, copper and fireclay sinks for consumers who desire a more unique spin on classic kitchen designs. Since the sink is the focal point and busiest spot of the kitchen, Artisan has designed their sinks to be glamorous as well as functional. With Artisan kitchen sinks, you can have it all!
Whether you prefer undermount or apron sinks, double bowls or single bowls, each Artisan sink will have the stylish looks that compliment the latest trends in modern kitchen design. The superb craftsmanship and long-lasting beauty of these sinks will shine in any
OVS stocks a wide range of sinks, lavatories, and accessories, click here to download an Artisan Product Catalog that shows all of the products in their collection.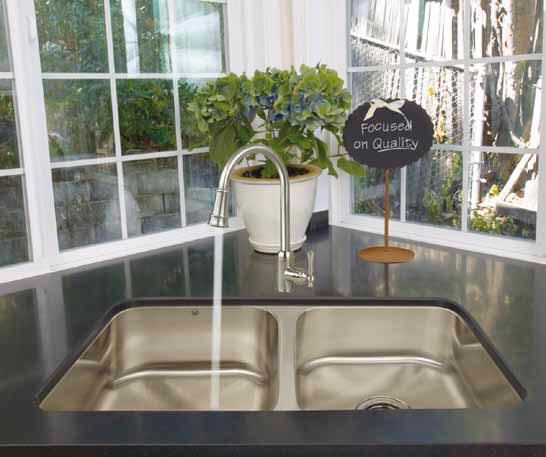 Stylish
Whether you prefer the designer Chef Pro Series stainless steel sinks or a handcrafted apron front kitchen sink from the Fireclay Sinks collection, you'll be able to find the perfect sink to bring your kitchen to life!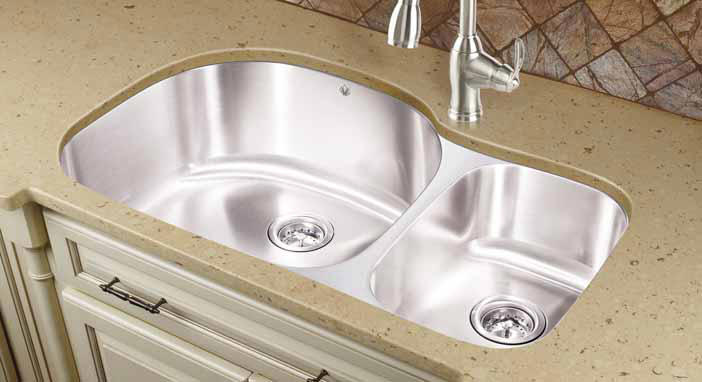 High Quality
Artisan sinks are manufactured from premium materials and are designed to be both attractive and functional.  Their popular stainless steel sinks are made from premium 16 gauge or standard 18 gauge thick 304 commercial grade stainless steel.  The undersides of each sink are fully coated, and padding has been added to all sides for superior sound deadening.  Because of these high quality design components, Artisan sinks have been certified by the IAPMO Research and Testing organization.  Click here for a copy of the certification.
Durable
Artisan knows that kitchen sinks are subject to wear and tear from sharp knives and roasting pans, and they have designed their sinks so that the sink's appearance and functionality only improves as they age.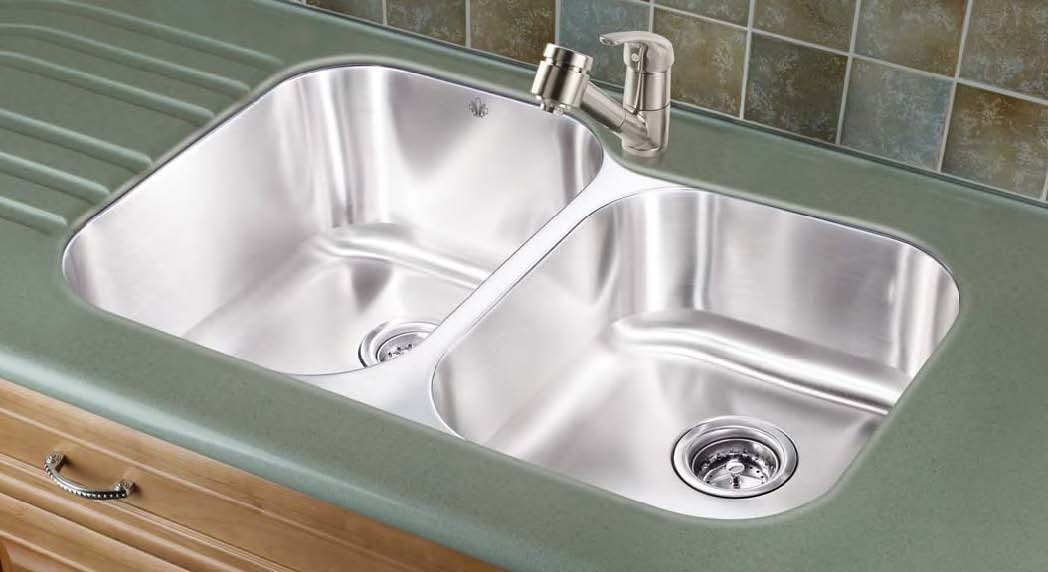 Sinks, Lavatories, and Accessories